Controlled descent and landing is a necessity in case of mechanical problems, and Entec Solutions has partnered with industry leader and innovator ParaZero to provide our customers with improved drone safety. ParaZero's groundbreaking deployment mechanisms can save you from the miserable headache of a drone hard or catastrophic landing.
ParaZero's SafeAir™ is the only proven UAV recovery system reliable and effective in any emergency situation. Combining the autonomous SmartAir™ capabilities to identify loss of control and decide on recovery, with the patented active parachute deployment, enables unmatched effectiveness at low altitude.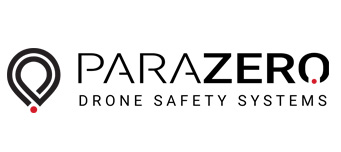 SafeAir™ & SmartAir™ Technologies
Parazero's smart autonomous technology is compatible with major commercial drones, such as the DJI Matrice 600. The systems work in tandem to protect payload, people, property and the drone itself. In addition, SafeAir™ enables BVLOS and autonomous operations.
Recently, ParaZero's SafeAir™ system was the first drone safety system granted a waiver for FAA Rule Part 107 in the U.S. The historic flight occurred at a North Dakota football game where a drone was deployed by a local commercial operator.
The SafeAir™ system uses sophisticated programming (with its own power backup in case of drone power loss) to instantly trigger the parachute release when an emergency descent is detected. The system does not depend on potential delays in the reaction time of the operator on the ground.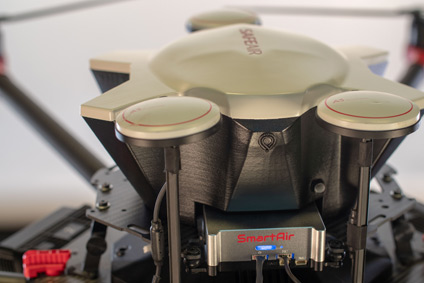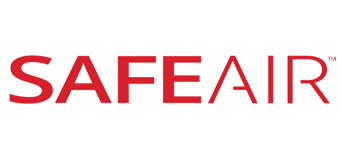 Features & Benefits At A Glance
Autonomous Identification & Decision Making
The system identifies loss of control and decides on recovery, alongside the patented active parachute deployment, preventing catastrophic crash in practically any situation.
Patented Pyrotechnic Technology
The parachute is activated automatically, releasing immediately. The patented activation enables the shortest reaction time and the least possible uncontrolled altitude loss.
Electrical Back up
The system has an independent power source that activates if the drone power runs out or fails. The system also includes a backup battery to record a parachute-deployed event for debrief purposes (e.g., "black box").
Independent Flight Termination System
The system shuts down rotor power to prevent entanglement and prevent rotor spin in the event of collision (obstacles or people).
Light Weight
The system is light weight and does not substantially impact drone battery drain.
Easy to Install
First time installation is typically less than 15 minutes. The system can be removed and reattached thereafter in just a few seconds
Contact Us Today For A Professional Consultation On How ParaZero's Systems Will Help You