School Security
We design & install professional security technologies that protect your facilities, your faculty & staff, & your students.
Entec Solutions has served over 30 school districts throughout the West Texas region and beyond. We are your area expert to ensure your campus and buildings are the safest possible.
Our expertise and experience covers all aspects of physical and virtual security, including access systems, cameras/serveillance, and personal safety apps.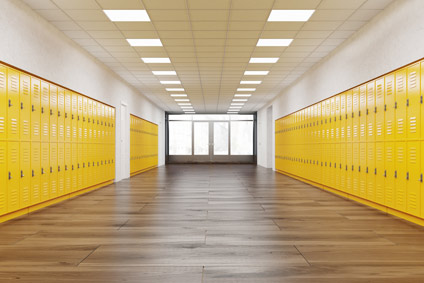 Why Entec Solutions?
We have lengthy experience working with a variety of ISDs and institutions of higher education. We bring a strong consultative perspective to the table and work with our clients to assure that their needs are addressed with:
Certified Vendor Capabilities
Entec Solutions is a contract vendor throughout the nation and the State of Texas, and has contracts seamlessly available through the BuyBoard and NCPA cooperatives. We also understand the needs of limited budgets, tight time lines and required protocols.
Proven Technologies
We stay up-to-date on the latest technological developments so that our installations are the most modern available. From the latest advanced in access, cameras to incredible Web-based apps, we work to give you absolute best-value.
Superior Service
Entec Solutions works to earn the trust of our clients to the end of a productive long-lasting relationship—you will see the difference immediately. We seek to be a long-term partner to address your security needs, today and in the future.
Amazing Apps
Your students and faculty can have the greatest measure of personal safety and reassurance through deployment of our personal safety apps. No longer "science fiction," these apps offer amazing integration with larger systems... when a response is neeeded, it can be vastly improved over traditional methods of the past.
The Range of Security Solutions We Offer
Computer Networks / Cybersecurity
Gate Operators / Barrier Gates / Toll Tags
Integrated Time & Attendance
---
Start Protecting Your School or Institution Today
Custom Consultation
Let's Discuss Your Project
We can review your needs with you & help identify key goals, then develop specifications. We can also help you access contracts or help you connect with your purchasing department.
Get Started Now